It is that time of the year, and with Thanksgiving right around the corner, and Christmas and the New Year right behind, there is no better time to start booking and planning your client's holiday expeditions. Whether they are wanting to escape to the warmth of a tropical island, immerse themselves within the snowscapes of Europe, or have a unique New Year experience in Asia, the possibilities are endless!
Gratitude & Gratefulness on Thanksgiving
As a quintessential American holiday, Thanksgiving is often time for family and friends to come together food and fun, but if your clients are planning on traveling during this time, it can often be difficult to find places to go since many places will be closed. Luckily there are still a number of activities that are perfect and still available for this day!
On the Hawaiian island of Maui, a Thanksgiving Buffet Dinner Cruise from Lahaina Harbor is a winning choice with a delicious dinner, live music, and perfect views of the island's coastline while the sunset ignites the sky in an array of colors.
For guests heading to San Francisco, there are multiple Thanksgiving Dinner Cruise on the Bay options including both buffet and a table service dinner. The scenery is priceless with the Golden Gate Bridge in the background, and the city sparkling in the distance.
Joy & Cheer for Christmas
The Christmas holidays are a popular time for traveling, and there are a number of unique activities and tour options available exclusively during this time of year. Whether your clients are interested in sightseeing options or wondering what to do for dinner, there are many things to do in all four corners of the world!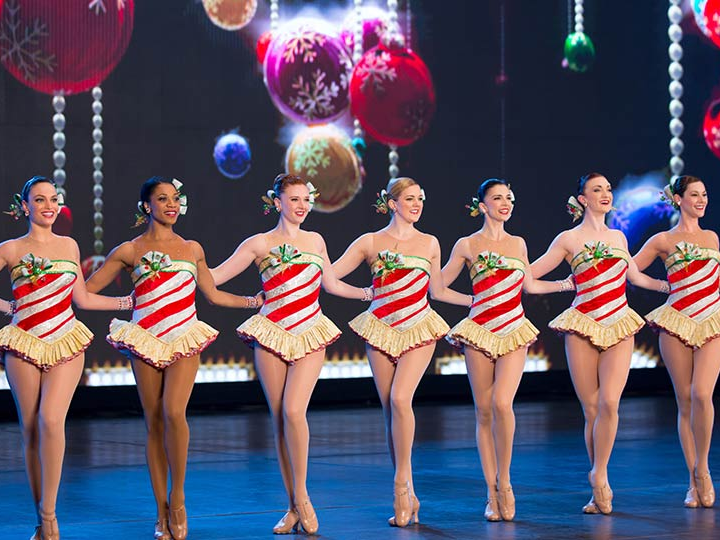 With the way the city embraces the holiday spirit, it is no wonder that New York City becomes a bustling wonderland during the month of December. Whether it is seeing the world famous Christmas Spectacular starring the Radio City Rockettes, visiting the Holiday Markets on a fully guided walking tour, or going on a Holiday Lights and Movie Film Locations Tour, your clients can experience the Miracle on 34th Street first hand.
Do you have guests heading to Austria? They can now have an one-of-a-kind experience with a guided tour to three charming Christmas markets at Lake Wolfgang from Salzburg. The snow-capped houses in the delightfully decorated villages will offer holiday wonder and excitement, while the markets will provide countless gift options!
The City of Lights lives up to its name during the holiday season, and for those visiting Paris, Christmas can be spent on the River Seine on a Dinner Cruise with a Live Band. Guests will be served a four-course holiday-inspired dinner as music fills the air in the glass enclosed boat while cruising along the festive river bank. If your clients are looking for a daytime option, there is a lunch cruise as well!
For a more spiritual option, those visiting Rome can have the heart-lifting experience of a walking tour through Navona Square, the Pantheon, and the Trevi Fountain before heading to the Vatican to receive a Papal Blessing.
Thrills & Excitement for the New Year
2020 is almost here and the New Year celebrations are gearing up all over the globe. Whether you are looking to book New Year's Eve festivities to ring in the New Year, or have clients wanting to do something on January 1st, no matter their destination, you will be sure to find something to suit their needs.
In Tokyo, there are two fantastic options for either New Year's Eve or New Year's Day. The Countdown Cruise on Tokyo Bay is a fantastic way to start 2020 with a delicious buffet dinner, live performances, and of course a champagne toast at the stroke of midnight. For those wanting to experience the Japanese tradition of hatsunode (the first sunrise of the year), there is a special Sunrise Cruise that perfectly suits the bill.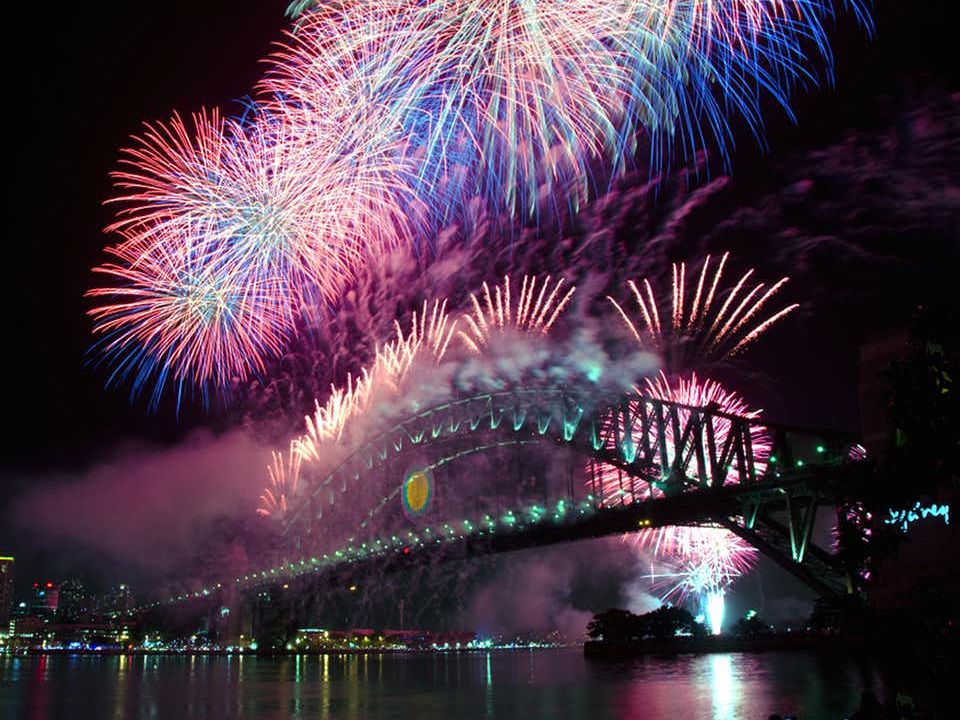 For those going Down Under, Sydney has not just one, not two, but six different New Year's Eve activities. Guests can either take a cruise inside the picturesque Sydney Harbor, or even catch a show at the Sydney Opera House before stepping outside to see the sky illuminate sparkling lights and colors.
Visitors going to the island of Oahu, the luxurious Majestic Cruise Ship offers a variety of holiday cruises, including a dinner cruise on Thanksgiving, Christmas, and New Year's Eve. These specialty cruises are quite popular with both visitors and local residents, and with a delicious menu and wonderful live Hawaiian entertainment, it is no wonder why the cruises sell out year after year.
Book tours as soon as possible since the holidays can be a very popular time throughout all travel destinations.
There are many Thanksgiving, Christmas, and New Year's Eve tours in most all of our tour areas, so no matter where your clients are going, there will be a tour for them to enjoy!
A quick search for "Thanksgiving," "Christmas" or "New Years" in the VELTRA search bar will yield many results. Feel free to contact us for any suggestions!
With so many holiday tour options, it can often be difficult to find the perfect recommendation for your clients, so do not hesitate to speak with any of our Tours & Activity Specialists at support@veltra.com, and we will help you pick the best options!