A nostalgic remnant of the Bohemian Belle Epoque days, the Parisian cabaret is an authentic French entertainment that is among the essential Paris experiences. But with so many cabarets in Paris, it could be tricky to choose which revue or show to see. Here's an expert guide comparing the four best cabaret shows so you can help your clients decide which show to book.
General Guidelines
All of the shows contain nudity, you can be guided by the specific age restrictions below
It is recommended to book early to enjoy the best views
1) The World Famous: Moulin Rouge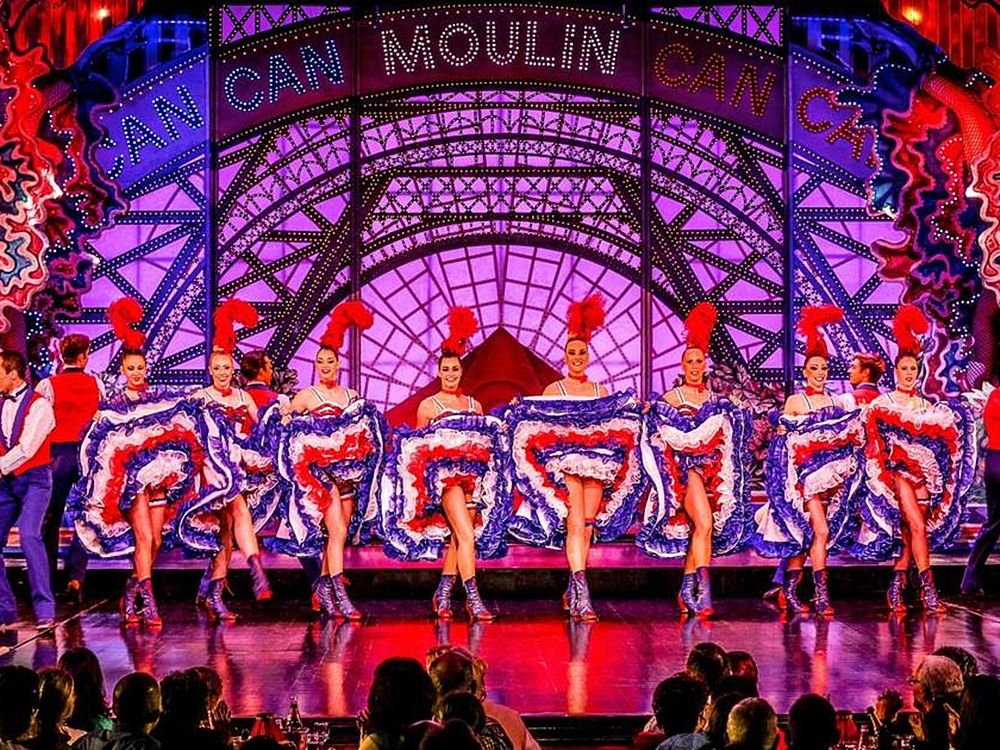 Topped with its iconic red windmill, Le Moulin Rouge is indisputably the most popular cabaret in Paris. Located on the border of Montmartre (a Parisian district where many artists and painters stayed during the 19th and 20th centuries), the cabaret gained international notoriety with the jukebox musical film "Moulin Rouge" directed by Baz Luhrmann.
Selling Points:
This is a must-see for Paris first-timers, if just to take a photo with the windmill.
Moulin Rouge is famous for its signature French cancan dance and traditional scenography which all goes well with the concept of a real cabaret. The revue entitled "Feerie" is known for being lavish and high-spirited.
Moulin Rouge celebrates the 19th-century festive atmosphere if clients are looking for something nostalgic.
Take Note:
Moulin Rouge may tend to be touristy due to its wide international appeal.
The venue allows in children age 6 and up provided they are accompanied by an adult but do note that there is some partial nudity.
It is recommended to book early as demand is usually high for the internationally popular cabaret and there are some areas with restricted visibility.
The cabaret is located in an authentically Paris neighborhood. Expect that the area will be different from the classy side of the city and will be near the red light district.
2) Glamour Chic: Lido de Paris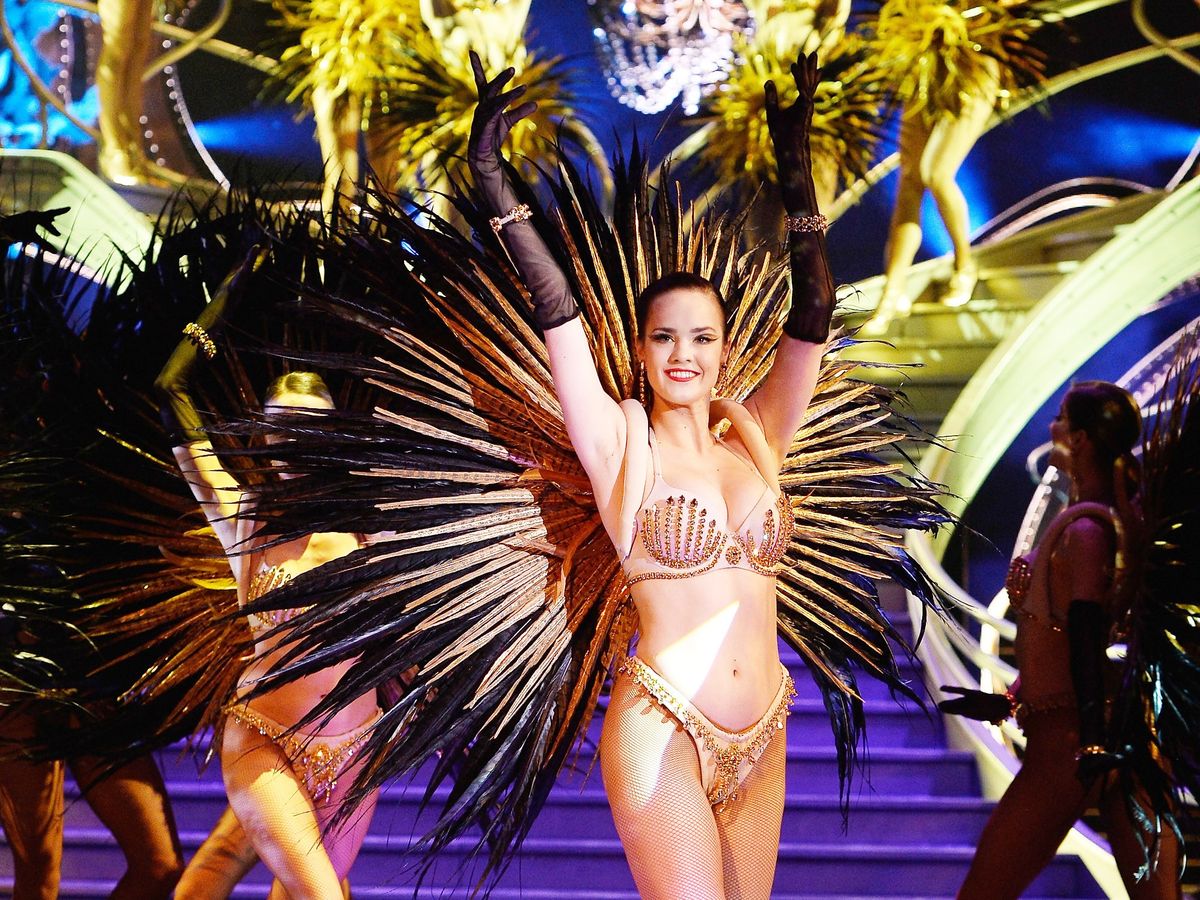 Le Lido de Paris is centrally located on the Champs Elysées, touted as the most beautiful avenue in the world. With an extravagant staging, Lido has a Las Vegas-style entertainment with a show entitled "Paris Merveilles" recently revised by Franco Dragone, artistic director of Cirque du Soleil and world-renowned for creating the shows "The House of Dancing Water" in Macau and "A New Day" by Celine Dion in Las Vegas.
Selling Points:
This cabaret is famous for its statuesque Bluebell Girls, a dance troupe founded in 1932 with performers selected for their height and beauty.
Lido has a good geographical location at the legendary Champs Elysees Avenue, one of the world's most beautiful avenues and the main artery of Paris.
With a set conceived by Oscar-nominated art director Jean Rabasse, you can expect lavish production design with elevated stages complete with an ice rink and swimming pool.
Seats are also insulated and the cuisine is something to rave about.
Take Note:
Children age 4 and up are allowed provided they are accompanied by an adult and they do not disturb other guests. There are topless performances to be expected but done tastefully and respectfully.
Le Lido has a large venue, but it's still recommended to book early to enjoy good visibility.
3) Truly Parisian: Paradis Latin
Located in the heart of the Latin Quarter just a few minutes walk from the Notre Dame Cathedral and the Pantheon, Paradis Latin is a theatre built by Gustave Eiffel in 1889 showcasing the most traditionally Parisian of all the great cabarets. This Paris landmark is home to the cabaret show "Paradis à la Folie" performed by a troupe of 35 dancers, with 14 numbers and 2 major international attractions.
Selling Points:
A historic cabaret set in a theatre built by the creator of the Eiffel Tower.
The Paradis Latin cabaret boasts a fabulous cocktail of musical comedy and modern ballets featuring the famous French Cancan, done in a lavish production.
Located on a quiet street near the Notre Dame, Paradis Latin maintains an authentic and intimate Parisian atmosphere that appeals to local audiences.
The food is also noted for being exceptional as well.
Take Note:
There is no age restriction but the recommended minimum age for children is 6 and above. Topless dance numbers are to be expected.
4) Most Vogue: Crazy Horse Paris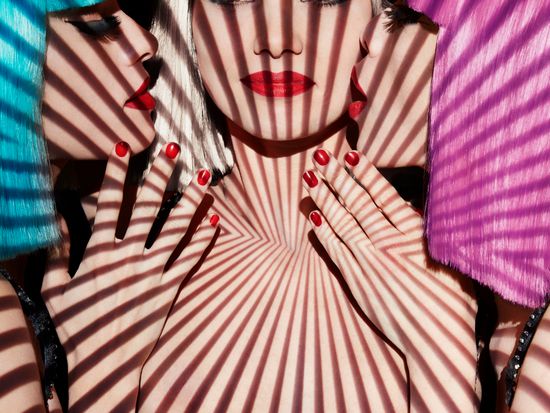 Located at the Golden Triangle of Paris between the famous Champs-Elysées Avenue and the Seine River, Le Crazy Horse is one of the newer cabarets inaugurated in 1951 by avant-garde artist Alain Bernardin, highlighting femininity and the female body in a glamorous and chic strip-tease style.
Selling Points:
Crazy Horse is quite different from the typical Parisian cabaret as it showcases modern elements. The show is still one of the must-sees in Paris for its sophisticated, stylish and sensual scenography led by a world-renowned dance troupe, enhanced by dramatic light and shadow effects.
Crazy House has celebrity collaborators and guest stars such as burlesque dancer Dita Von Teese, choreographer Philippe Decouflé, shoe designer Christian Louboutin, lingerie designer Chantal Thomass and more.
VELTRA Exclusive: Go behind-the-scenes with a backstage visit at Crazy Horse Paris led by one of the cabaret's dancers, off-limits to the general public. Step in the former boudoir of Alain Bernardin and enjoy a few glasses of champagne or cocktails before taking your VIP seats to enjoy the show.
Take Note:
As the venue has limited capacity, cabaret goers must book early to secure seats. That said, the area has good visibility and an intimate atmosphere with mature audiences.
Nudity is a central theme of the show but handled in an elegant and tasteful display. Some sites choose to call it an erotic show. There are scenes where the dancers are barely clothed and are only covered by shadows and light.
Children must be 10 and up and accompanied by an adult.
Dinner is not served in Crazy Horse so it's best to eat before the show, but champagne can be enjoyed.